THE AVENGERS – "Another Bout" Clip (HD)
Published on April 13, 2012, by geekadmin - Posted in Movies 1
Here's another great clip from the upcoming Avengers film.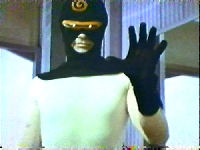 Author: geekadmin View all posts by geekadmin
I'm a native Floridian, I grew up on stuff like Star Wars, Micronauts, and Damnation Alley. I like to visit local comic book stores, and as many conventions as I can fit into a year, I play video games, collect toys and listen to lot's of music.
Upcoming Florida Conventions
Lake Collect-A-Con
April 5th, 2014
Away Mission - Tampa
April 11th - 13th, 2014
Space Coast Nerd Fest
April 12th, 2014
North Florida Comic Show
April 13th, 2014
BelleCON
May 2nd - 4th, 2014
WAP! Con
May 9th - 11th, 2014
Omni Expo 2014
May 23rd - 25th, 2014
Florida Anime Experience 2014
May 23rd - 25th, 2014
Spooky Empire's May-Hem
May 30th - June 1st, 2014
Hero Hype Con
June 7th - 8th, 2014
Knightrokon 2014
June 7th - 8th, 2014
Daytona Beach Comic Con
June 8th, 2014
Orlando Toy & Comic Con
June 14th, 2014
Ocala Comic Con
June 28th - 29th, 2014
Dice Tower Gaming Con 2014
July 2nd - 6th, 2014
Florida Supercon
July 3rd - 6th, 2014
Metrocon 2014
July 11th - 13th, 2014
Ancient City Con
July 18th - 20th, 2014
Ultra Con of South Florida
July 19th - 20th, 2014
Tampa Bay Comic Con
August 1st - 3rd, 2014
Creator Owned Expo
August 9th, 2014
Florida Comics Experience 2014
August 9th, 2014
Pensacola Para Con 2014
August 9th - 10th, 2014
Amelia Con
September 6th, 2014
Fanboy Expo
September 12th - 14th, 2014
Necronomicon 2014
October 3rd - 5th, 2014
Hurricane Who: Category Four
October 31st - November 2nd, 2014
ShadoCon 2014
October 31st - November 2nd, 2014
WasabiCon
November 1st - 2nd, 2014
Rangerstop's Superhero Toy & Comic Con
November 7th - 9th, 2014
Cartoon Convention
November 8th - 9th, 2014