Real Science Adventures #1
(W) Brian Clevinger (A) Lo Baker, Wook Jin Clark (CA) Scott Wegener
IDW Publishing
2017
A group of Women Air Force Service Pilots banded together after World War II and became the daring "Flying She-Devils." Food and fuel are in short supply, but the She-Devils have a plan: take it from Mad Jack, the pirate king of the Pacific. What could go wrong? Also a never-before-seen short featuring THE SPARROW!
• From the pages of Atomic Robo, the Flying She-Devils embark on a new daring adventure!
• The spinoff story to the online sensation-in print for the first time!
Real Science Adventures #1 features the first parts to two stories – The Flying She-Devils: Raid on Marauder Island and The Sparrow: Project Millipede. Both stories are female-fronted adventures set in a colorful WWII-era world of flying aces and daring saboteurs. It may be a light-hearted take of the horrors of war, but it makes for a fun enough comic to read.
Both these adventures are more about excitement and fun than they are depth, so naturally the writing is a little on the lighter side, and that's fine. It's a quick, easy read which lets you focus on the antics. It may not give you a lot to philosophize over, but it fits the style nicely.
While I enjoy the style of the art, equally as fluffy and fun as the writing, the quality varies wildly from page to page, and suffers for it quite often. Featureless faces, melodramatic anatomy, and empty backgrounds are common, and it's bad enough to distract the reader from the fun more than once.
Anyone with a fondness for high-flying pirates or stealthy spies sneaking behind enemy lines should find a good time in these pages. There's broad appeal in the fun, even if you haven't faithfully read from the Atomic Robo portfolio before.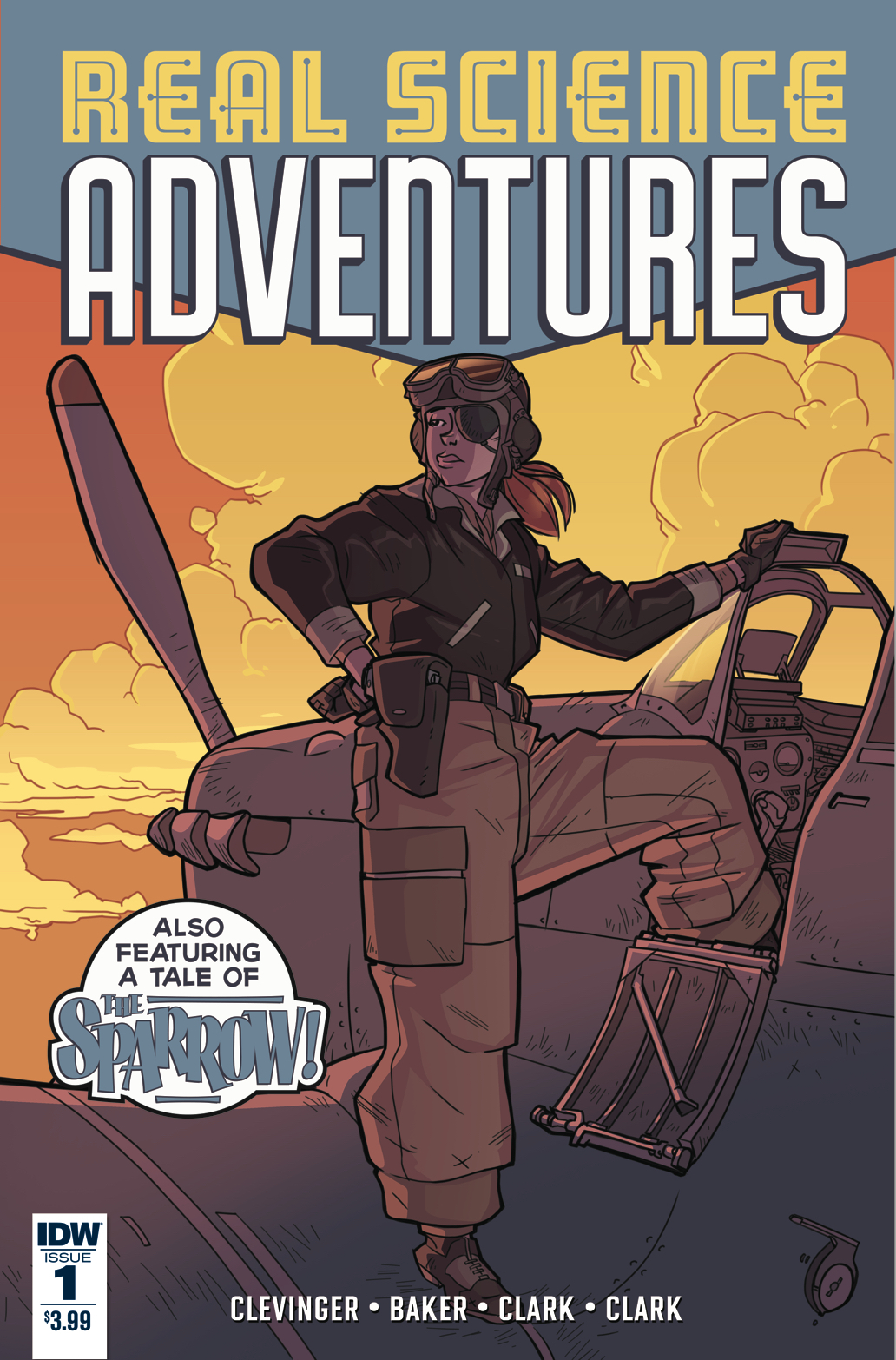 Related Posts:
Comments: