Serenity: No Power in the 'Verse #1
Writer: Chris Roberson
Penciller: Georges Jeanty
Dark Horse Comics
2016
The 'verse is a complicated and dangerous place, and Malcolm Reynolds and his outlaw crew aboard the Serenity are ever experiencing tough times. When tensions rise among the crew, a call for help becomes a welcome interruption: they must track down a missing friend and the answers to the mystery surrounding her disappearance.
No Power in the 'Verse #1 is an exciting book, but more because of the idea of it, than anything that actually happens within. That Mal and his crew of misfits are back is a thing of beauty that many a fan has waited for for far too long, but as this new series opens, nothing much happens. At all. The crew's last caper is pulled off without a hitch, what fun is that? And the rest is just talking and planning. I'm sure it sets up quite a fun conflict, but throughout the book not a single shot is fired in anger, and indeed the most exciting thing that happens is a baby falls down. It's not exactly the most action packed episode, but it's AN episode, so we'll take it and like it.
While the art may leave a little bit to be desired, it's nice to hear the familiar cadance of these characters' speech again. Everyone's favorite curses are there, sure, but so is that futuristic old-west slang that was such an important part of the series atmosphere. Actually, the characters sound more like themselves than look like they should.
I wouldn't want to read six full issues of a series like this one book, just too little happens to be exciting at all, but if we consider this like television, then this is basically the first commercial break, and that means the whole thing is on track to be excellent. We're setting up stakes and setting the stage for all the fun stuff to happen in acts 2 and 3, and I'm sure those comics will be worth the wait. In the meantime though, we can at least enjoy being back on board, and hearing our old friends' voices again. It may not be everything I had hoped for, but it's a fine start.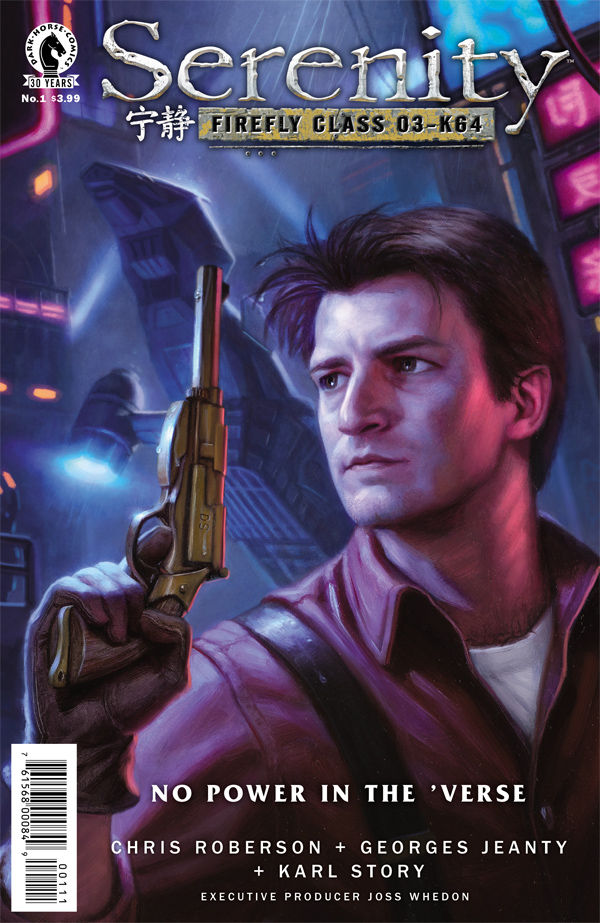 Related Posts:
Comments: